September 9, 2006 CalCup (TI) Results

Race Committee Report

As usual today was yet another fun day as race committee.

Friday was the usual...where would we hold the race?...preparing the CalCup boat and finding race committee.

Marley was aboard as usual but Brandon Bamer had a soccer match...no problem.....you have the two of us aboard !

Saturday morning had Mike and I doing the normal stuff to prepare for a race...Marley was lending his normal helping paw :)

Ben would pick up his brother Brandon at 12pm and race (sorry about the pun :) ) down to TI to get him to help with race committee.

Today was a team effort....time was of the essence....we had our breakfast meeting plus :). Then we raced back to base camp to pick up our two extra boards for the Egleston brothers to use....it so much fun having these two guys aboard for our races and they are both doing so well!

We then drove back to Emeryville, but this time, Mike took the boat to TI and Marley and I drove 'Big Grey' to TI where Mike moored the boat and we all drove 'hell for leather' to the TI launch site so that Mike could give his clinic on Sails & Rigging at 10.30am. It was good to see so many of you there. We hope that you all enjoyed what Mike had to show you with your own sails.

At the clinic was a guy named Sam, from 'Down Under' :), he has just purchased an RSX rig and was wondering if he could race with us. Yes! The more the merrier, and as we told him, if we got 3-5 RSX racers we would also open their own class/start and give them their own trophy at the end of our racing season.....so, those of you out there who would like to join Sam and have your own CalCup RSX trophy to win at the end of the racing season???? Do let Mike and I know!

Steve Sylvester kindly took over the skipper's meeting for us, so that Mike and I could go and lay the course for you all to race. TI being TI, gave us both a challenge or two and time was ticking by and we running out of it...

We got the CalCup boat back to our mooring site at TI. Mike jumped off the boat, Brandon jumped in the boat...Mike raced back to the launch site to rig his gear to go race...but he had left his lunch and cell phone on the boat...so we drove the boat to the TI cove where Ben caught the lunch pack at the shore with all of Mike's 'important' stuff :) :) OH the fun of race committee :) :)

The rest you all sort of know. what happened... we hope you had fun.... We managed to get 5/10 races off.
Race 1 A & B Fleet @ 2.35pm. C Fleet & Women's @ 2.43PM.
Race 2 A & B Fleet @ 3.09PM. C Fleet & Women's @ 3.16PM.
Race 3 A & B Fleet @ 3.32PM. C Fleet & Women's & 3.40 PM.
Race 4 A & B Fleet @ 4PM. C Fleet & Women's @ 4.08PM.
Race 5 A & B Fleet @ 4.26PM. C Fleet & Women's @ 4.34PM

Marley, Brandon and I then went and retrieved all the marks and buoys. We then took the boat to Emeryville where Mike and Ben met us. Two of the marks/buoys had inflation problems so Ben, on top of collecting his brother, has taken these two errant CalCup Buoys home to make sure they are 'working well' for our race next Saturday.

Mike and I then took the CalCup boat 'home' to its resting point, where we washed her down, sorted everything out, and put here to bed for next Saturday!

We both look forward to seeing you all out on the water next Saturday 16th September, for the last CalCup race of the season.

Thank you all for helping CalCup be CalCup!

See you all out there on the water, let's make it's a huge turnout for the last race of the season!

Mike & Jane.

PS CalCup end of season party date will be announced soon.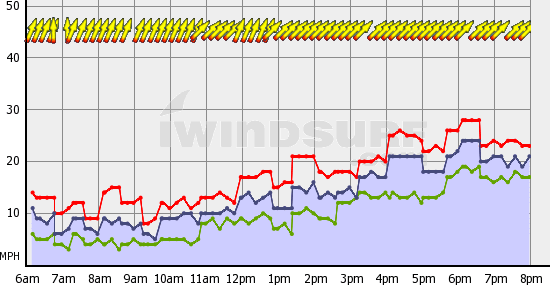 Overall Results
| | Sail | Skipper | Division | Total | Race 1 | Race 2 | Race 3 | Race 4 | Race 5 |
| --- | --- | --- | --- | --- | --- | --- | --- | --- | --- |
| 1 | ML | Zajicek,Mike | A | 3 | 0.75* | 0.75 | 0.75 | 0.75 | 0.75 |
| 2 | S3 | Sylvester,Steve | A | 8 | 2 | 2 | 2 | 2 | 31*DNS |
| 3 | US882 | Mirel,Al | A | 11 | 3 | 3 | 6* | 3 | 2 |
| 4 | VYV | Percey,Mike | A | 15 | 4* | 4 | 3 | 4 | 4 |
| 5 | 22 | Bamer,Ben | A | 19 | 11* | 6 | 5 | 5 | 3 |
| 6 | a | Zahedi,Soheil | A | 20 | 6 | 5 | 4 | 9* | 5 |
| 7 | 44 | Christianson,Eric | A | 25 | 5 | 7 | 7 | 6 | 31*DNS |
| 8 | US86 | Yen,Royce | A | 31 | 10* | 8 | 10 | 7 | 6 |
| 9 | VHV | Hop,Dave | A | 32 | 7 | 9 | 8 | 8 | 31*DNS |
| 10 | 246 | Preuit,Lyn | A | 38 | 9 | 10 | 12 | 31*DNS | 7 |
| 11 | Mac | MacGrath,Jim | A | 39 | 8 | 12 | 31*DNS | 10 | 9 |
| 12 | US008 | Peer,Gary | A | 40 | 12 | 13* | 9 | 11 | 8 |
| 13 | USA360 | Leitner,Matthaeus | C | 50 | 14* | 14 | 13 | 13 | 10 |
| 14 | RE | Egleston,Russell | C | 55 | 15* | 15 | 15 | 14 | 11 |
| 15 | USA21 | Olinger,Lynn | W | 61 | 16 | 16 | 14 | 15 | 31*DNS |
| 16 | >= | Kdruna,Bob | B | 66 | 13 | 11 | 11 | 31*DNS | 31 DNS |
| 17 | US54 | Stienstra,John | B | 81 | 31*DNS | 19 DNF | 31 DNS | 12 | 19 DNF |
| 18 | AE | Egleston,Andrew | C | 96 | 17 | 17 | 31*DNS | 31 DNS | 31 DNS |
| 19= | USA4 | Bodner,Steve | A | 124 | 31*DNC | 31 DNC | 31 DNC | 31 DNC | 31 DNC |
| 19= | AP | Prussia,Alan | A | 124 | 31*DNC | 31 DNC | 31 DNC | 31 DNC | 31 DNC |
| 19= | SM | Michna,Doug | B | 124 | 31*DNC | 31 DNC | 31 DNC | 31 DNC | 31 DNC |
| 19= | CAN406 | Fortier,Isabelle | W | 124 | 31*DNC | 31 DNC | 31 DNC | 31 DNC | 31 DNC |
| 19= | USC | Popov,Ivan | B | 124 | 31*DNC | 31 DNC | 31 DNC | 31 DNC | 31 DNC |
| 19= | DB | Bojantchev,Dimitar | B | 124 | 31*DNC | 31 DNC | 31 DNC | 31 DNC | 31 DNC |
| 19= | LTU9 | Saulis,Mindaugas | C | 124 | 31*DNC | 31 DNC | 31 DNC | 31 DNC | 31 DNC |
| 19= | USA314 | McDonald,Bryan | B | 124 | 31*DNC | 31 DNC | 31 DNC | 31 DNC | 31 DNC |
| 19= | 223 | Davenport,John | A | 124 | 31*DNC | 31 DNC | 31 DNC | 31 DNC | 31 DNC |
| 19= | G42 | Macke,Andreas | A | 124 | 31*DNC | 31 DNC | 31 DNC | 31 DNC | 31 DNC |
| 19= | J | Andres,Jacques | C | 124 | 31*DNC | 31 DNC | 31 DNC | 31 DNC | 31 DNC |
| 19= | Z | Rathle,Jean | A | 124 | 31*DNC | 31 DNC | 31 DNC | 31 DNC | 31 DNC |
Division: W
| | Sail | Skipper | Total | Race 1 | Race 2 | Race 3 | Race 4 | Race 5 |
| --- | --- | --- | --- | --- | --- | --- | --- | --- |
| 1 | USA21 | Olinger,Lynn | 61 | 16 | 16 | 14 | 15 | 31*DNS |
| 2 | CAN406 | Fortier,Isabelle | 124 | 31*DNC | 31 DNC | 31 DNC | 31 DNC | 31 DNC |
Division: C
| | Sail | Skipper | Total | Race 1 | Race 2 | Race 3 | Race 4 | Race 5 |
| --- | --- | --- | --- | --- | --- | --- | --- | --- |
| 1 | USA360 | Leitner,Matthaeus | 50 | 14* | 14 | 13 | 13 | 10 |
| 2 | RE | Egleston,Russell | 55 | 15* | 15 | 15 | 14 | 11 |
| 3 | AE | Egleston,Andrew | 96 | 17 | 17 | 31*DNS | 31 DNS | 31 DNS |
| 4= | LTU9 | Saulis,Mindaugas | 124 | 31*DNC | 31 DNC | 31 DNC | 31 DNC | 31 DNC |
| 4= | J | Andres,Jacques | 124 | 31*DNC | 31 DNC | 31 DNC | 31 DNC | 31 DNC |
Division: B
| | Sail | Skipper | Total | Race 1 | Race 2 | Race 3 | Race 4 | Race 5 |
| --- | --- | --- | --- | --- | --- | --- | --- | --- |
| 1 | >= | Kdruna,Bob | 66 | 13 | 11 | 11 | 31*DNS | 31 DNS |
| 2 | US54 | Stienstra,John | 81 | 31*DNS | 19 DNF | 31 DNS | 12 | 19 DNF |
| 3= | SM | Michna,Doug | 124 | 31*DNC | 31 DNC | 31 DNC | 31 DNC | 31 DNC |
| 3= | USC | Popov,Ivan | 124 | 31*DNC | 31 DNC | 31 DNC | 31 DNC | 31 DNC |
| 3= | DB | Bojantchev,Dimitar | 124 | 31*DNC | 31 DNC | 31 DNC | 31 DNC | 31 DNC |
| 3= | USA314 | McDonald,Bryan | 124 | 31*DNC | 31 DNC | 31 DNC | 31 DNC | 31 DNC |
Division: A
| | Sail | Skipper | Total | Race 1 | Race 2 | Race 3 | Race 4 | Race 5 |
| --- | --- | --- | --- | --- | --- | --- | --- | --- |
| 1 | ML | Zajicek,Mike | 3 | 0.75* | 0.75 | 0.75 | 0.75 | 0.75 |
| 2 | S3 | Sylvester,Steve | 8 | 2 | 2 | 2 | 2 | 31*DNS |
| 3 | US882 | Mirel,Al | 11 | 3 | 3 | 6* | 3 | 2 |
| 4 | VYV | Percey,Mike | 15 | 4* | 4 | 3 | 4 | 4 |
| 5 | 22 | Bamer,Ben | 19 | 11* | 6 | 5 | 5 | 3 |
| 6 | a | Zahedi,Soheil | 20 | 6 | 5 | 4 | 9* | 5 |
| 7 | 44 | Christianson,Eric | 25 | 5 | 7 | 7 | 6 | 31*DNS |
| 8 | US86 | Yen,Royce | 31 | 10* | 8 | 10 | 7 | 6 |
| 9 | VHV | Hop,Dave | 32 | 7 | 9 | 8 | 8 | 31*DNS |
| 10 | 246 | Preuit,Lyn | 38 | 9 | 10 | 12 | 31*DNS | 7 |
| 11 | Mac | MacGrath,Jim | 39 | 8 | 12 | 31*DNS | 10 | 9 |
| 12 | US008 | Peer,Gary | 40 | 12 | 13* | 9 | 11 | 8 |
| 13= | USA4 | Bodner,Steve | 124 | 31*DNC | 31 DNC | 31 DNC | 31 DNC | 31 DNC |
| 13= | AP | Prussia,Alan | 124 | 31*DNC | 31 DNC | 31 DNC | 31 DNC | 31 DNC |
| 13= | 223 | Davenport,John | 124 | 31*DNC | 31 DNC | 31 DNC | 31 DNC | 31 DNC |
| 13= | G42 | Macke,Andreas | 124 | 31*DNC | 31 DNC | 31 DNC | 31 DNC | 31 DNC |
| 13= | Z | Rathle,Jean | 124 | 31*DNC | 31 DNC | 31 DNC | 31 DNC | 31 DNC |